Abbey Carnes Joins IBAT as Associate Director of Membership
Christopher Williston, president and CEO of the Independent Bankers Association of Texas (IBAT), announced on May 10 that Abbey Carnes has been hired to serve as associate director of membership. In her new role, she will assist the membership department as the "eyes and ears of IBAT," connecting with members to drive additional value and member services. Carnes will work closely with Curt Nelson, IBAT director of membership, and Darlene Revers, member engagement manager. The Austin-based association, the largest state community banking organization in the nation, has a membership comprised of more than 2,200 banks and branches in 700 Texas communities.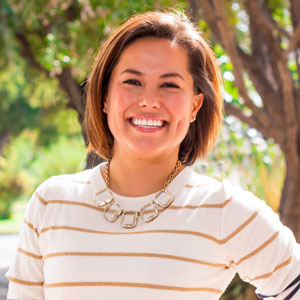 "I could not be prouder to be in this industry," Carnes says. "Community banks are the lifeblood of our economy and I'm thrilled to be part of the IBAT team and ready to help community bankers support their clients and, ultimately, their communities!"
Carnes served as a relationship manager at Oakwell Private Wealth Management LLC in New Braunfels, Texas, for two years before joining IBAT. Prior to that, she was assistant vice president/director of sales and marketing at Ozona National Bank in Ozona, Texas, from 2014 to 2019.
Carnes majored in general studies (technical writing, history and religious studies) at Texas State University in San Marcos, Texas. Active in the communities in which she has lived, she is a founding board member of CLEAR Public Charter School (2018–current), member of the New Braunfels Chamber of Commerce (2012–current) and former board member of the Ozona Chamber of Commerce (2017–19).
"Abbey is a fantastic addition to the IBAT team," Williston says. "We had the pleasure of knowing her first as a volunteer leader and we expect her impact on our team will be immediate."
"Abbey's experience as a community banker, her ability to develop relationships and her passion to see the industry grow will serve IBAT members well for years to come," Nelson adds.
Established in 1974, IBAT member banks provide safe and responsible financial services to all Texans. Member bank assets range in size from $21 million to $34 billion with combined assets statewide of $374 billion. IBAT member banks are committed to supporting and investing in their local communities.