To strengthen community banking for the future, by building exceptional leaders today.
About
The Leadership Division is the premier organization for Texas independent bankers and associate members. Founded in 1985, the Division is comprised of 13 regions (1-12 inside of Texas and 13 to encompass any IBAT member outside the state). View map.
Leadership members have dedicated themselves to the growth of independent banking and include:
Energetic banking professionals who strive to better themselves on both a professional and personal level.
Banking professionals whose sights are set on expanding their leadership roles in the financial community.
Banking professionals dedicated to preserving the independent banking philosophy.
Leadership Division members are community bankers who want to make an investment in the future of independent banking. Get involved in the Leadership Division, the only leadership in Texas dedicated to the preservation of independent banking. The Leadership Division provides its members the opportunity to develop lifetime business relationships with the best and brightest people in community banking across the country.  From networking with peers to political activism, members have the opportunity to help ensure the future of the Texas community banking industry.
Meet the Leadership Division Team
Upcoming Leadership Division Events
Excellence in Leadership Award
This award is bestowed on an individual who stands out as a leader among leaders in his/her service of Texas community banking or IBAT. Nominees must demonstrate a long history of personal commitment to and financial support of the 450-member division, which was founded in 1985 and is dedicated to the development of tomorrow's leaders in community banking.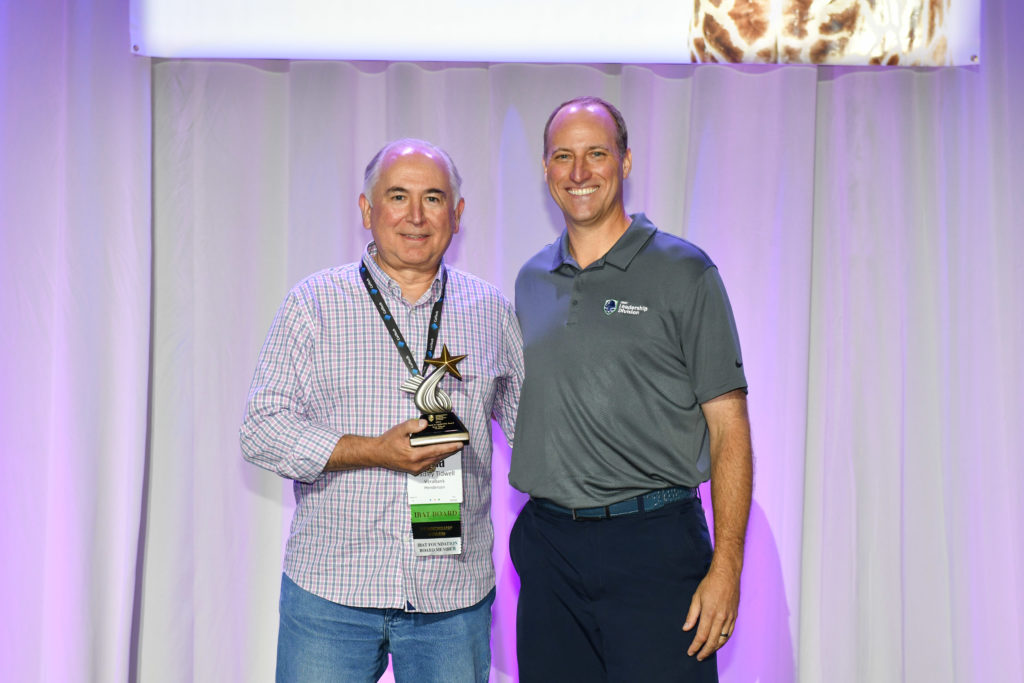 Brad Tidwell of VeraBank in Henderson